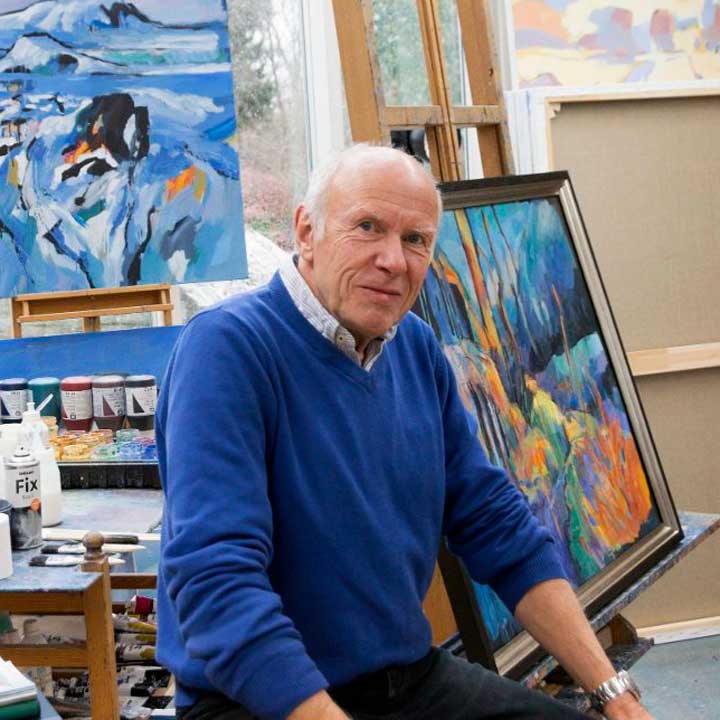 Åke Berg
Åke Berg (b. 1946 / Larvik, Norway), is educated at the National Craft and Art Industry School at i.a. Egil Weiglin and Hans Normann Dahl. Later he has taken additional training as a graphic artist at SHKS and the Academy with Dag Hofseth and Svein Johansen as teachers.

Åke Berg received the cultural grant from Tjølling Municipality. He is a member of Norwegian Visual Artists and Norwegian Graphic Artists, has held several board positions in Vestfold Visual Artists. He has been a teacher at the Nordic painting school in France, and otherwise at courses at home and abroad.
Studio stay at Cité International des Arts, Paris. Exhibitor at "The Northern Sea Route User Conference". Fr. Nansen Institute, Oslo. Invited exhibitor to the "Norway Day Festival" in San Francisco. Festival exhibitor, Elverum.

He prints his lithographs at Jørund Sørensen in Norway and Bramsen, Clot & Georges in Paris. Lithograph "Catch" for Queen Sonja Kunsthall 2017. Invited guest artist in Gallery Wave "OUR LARVIK" Larvik Kulturhus 2018.