Artist

Alf Christian Hvaring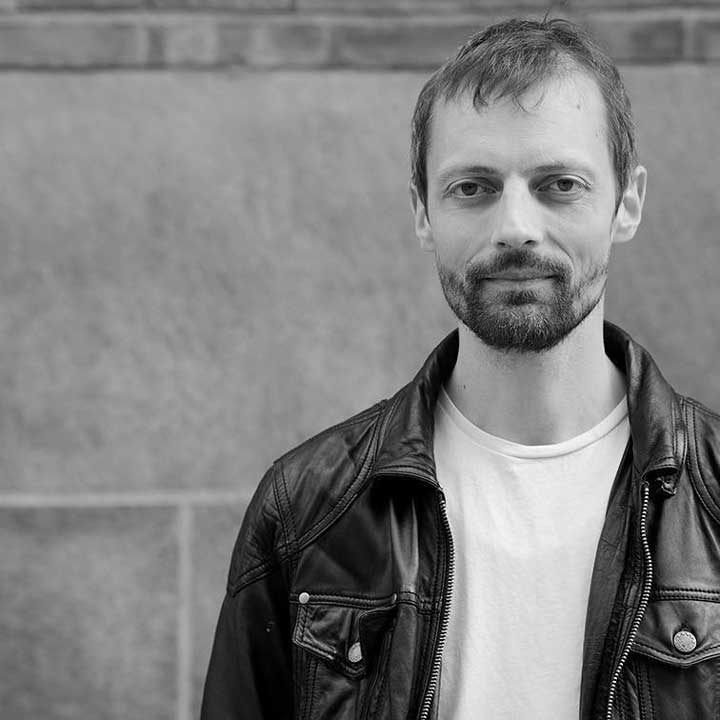 Alf Christian Hvaring
Alf Christian Hvaring (b. 1976 / Oslo, Norway), is a painter and graphic artist with education from Ålesund School of Art, Oslo School of Art (Master of Graphics, 2008) and Hangzhou Art Academy, China (autumn 2007).

Hvaring's motifs are often dreamy scenes in the intersection of fantasy and reality. Seeing Hvaring's pictures is like browsing through a family album where the colors in the photographs have begun to fade. One enters a world that reminds one of something, as if one knows an immediate proximity to the story in the picture. With his snapshot-like expression, Hvaring joins the ranks of contemporary Norwegian artists who thematize individuals in volatile everyday situations.

In Hvaring's compositions, one often sees a child through an adult perspective. The child is happy to stand with his back facing you and look out onto a landscape. The landscape is usually open and stylized, with few and bright shades of color. Symbolically charged elements such as starry sky and planetary formations are included in several of the compositions. It is as if the artist is inviting interaction in that the scenario that unfolds on the picture surface becomes like a near dream world the viewer is drawn towards and tempted to enter and explore.

Hvaring has done the murals at Pigalle in Oslo, and has been purchased by Fritt Ord and Mandal municipality, among others. In 2011 he exhibited at Galleri Norske Grafikere in Oslo, and in the fall of 2012 he was featured with the separate exhibition Discoveries in Galleri Briskeby. In 2015 he was a festival exhibitor at the Norwegian Forest Museum in Elverum.