Artist

Anne Kristin Hagesæther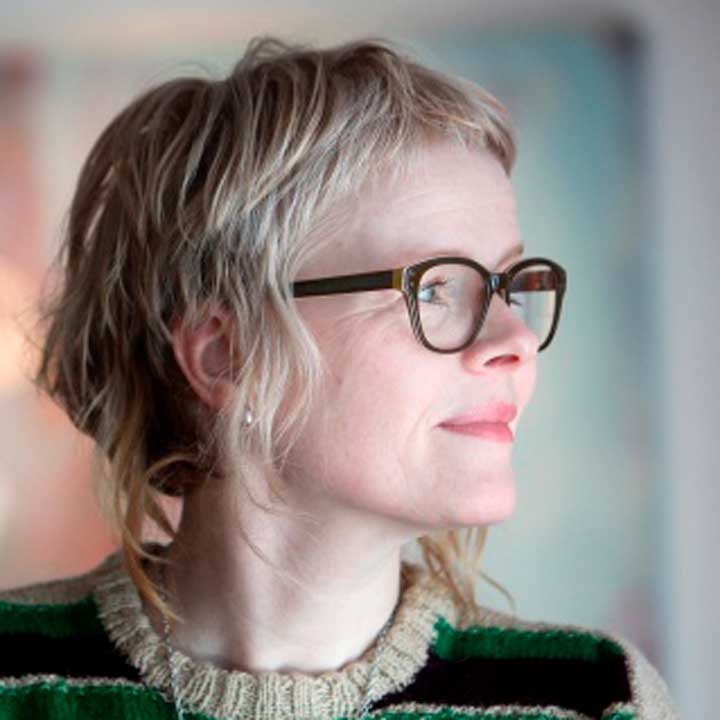 Anne Kristin Hagesæther
Anne Kristin Hagsæther (b. 1968 / Norway), is a graduate of the Norfolk Institute of Art and Design and the University of Brighton. After her studies she worked for a long time in parallel as an illustrator and visual artist, but has since worked exclusively with painting and graphics. Her design language is characterized by abstract, fantasy-like landscapes with hints of figurative elements. Houses, boats, or figures step into the images, creating scenarios that look like cut out of a dream. The color scheme of the images is very important for Hagesæther and she often uses opaque, translucent colors on top of each other, which gives an exciting, picturesque effect.

As an illustrator, Hagesæther has won several Norwegian and international awards, including the Ministry of Culture's picture book prize in 2000 and gold in Visual 2003 and 2004. She has illustrated several quotes by Paulo Coelho, published in 16 languages. She has also held numerous international assignments for Time Magazine and The Indenpendent on Sunday, BBC Music Magazine as well as the Gabonese authorities.

Anne Kristin Hagesæther has had a number of exhibitions in Norway. She has exhibited at Galleri Allmenningen in Bergen, Galleri Osebro in Porsgrunn and Galleri EKG in Hamar. She is represented in the collection of, among others, the National Library, Norges Bank and Statkraft. She has also done decorating assignments for Oslo Mission Church, Stord Hospital, Olaviken Age Psychiatric Hospital and Herøy Free Church.