Artist

Anne Kristine Thorsby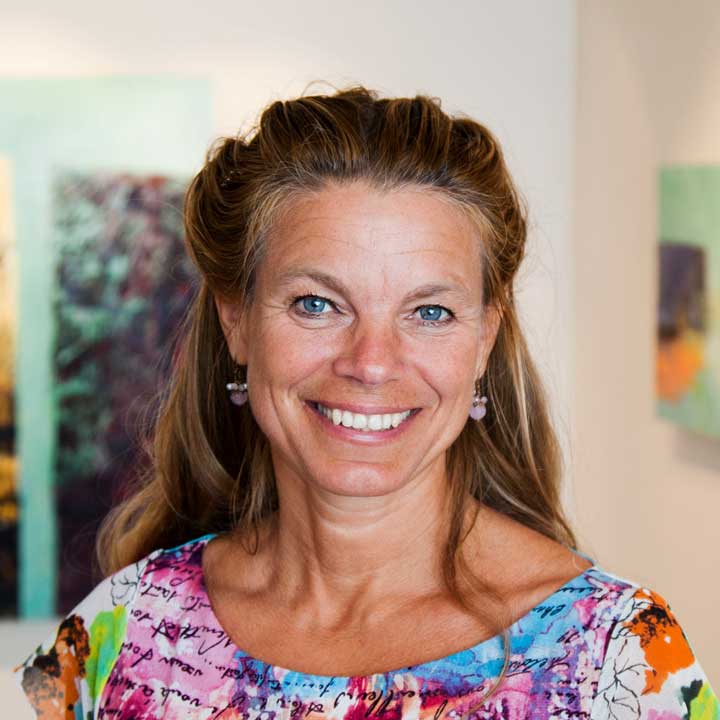 Anne Kristine Thorsby
Anne Kristine Thorsby (b. 1962 / Oslo, Norway) was born and raised in Oslo and lives in Lillehammer. She graduated from the Oslo Academy of the Arts in 1989. Thorsby has received good reviews for her exhibitions, Morgenbladet's art reviewer Tommy Olsson wrote, among other things: "Her pictures are too good not to be noticed". In Hamar Arbeiderblad she received glorious criticism from cultural journalist Geir Vestad: "There has always been increased strength, concentration and diversity in Thorsby's paintings. But hardly ever have they seemed stronger than now."

Through this work, Thorsby explores an energy, the presence of a positive force, which can be felt in the paintings. She works expressively and at the same time painstakingly. At the same time, she is keen to fine-tune the colors so that they blend with each other.

Thorsby's lithographs are commissioned in many of the country's galleries. She has launched internationally with exhibitions both in New York and with participation at the Florence Biennale IX in Italy. She has received several grants and held public decorating assignments, including for the Tyril Center in Lillehammer, Norwegian Forest Museum, Sør-Fron Kulturhus. She is purchased by The Ministry of Justice, Veidekke AS, Norsk Hydro and Statens Veivesen.