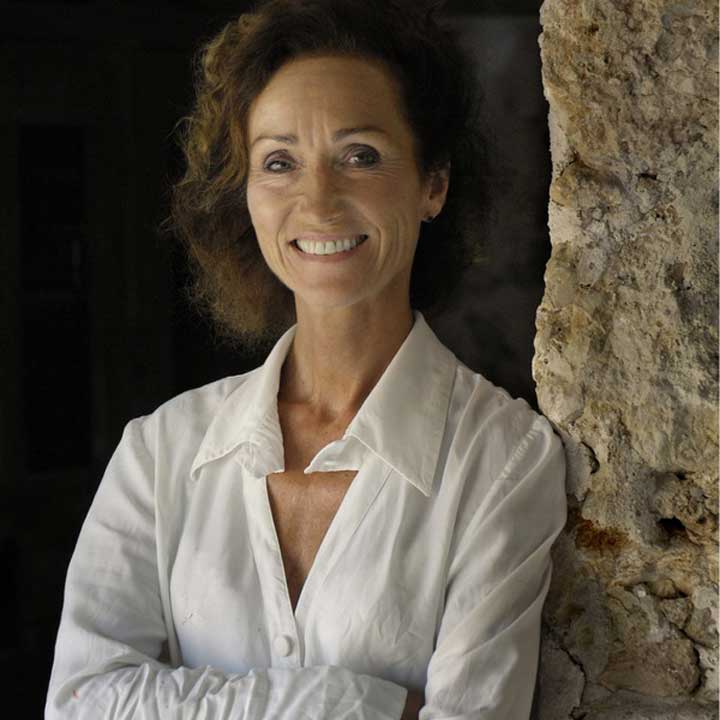 Anne Vilsbøll
Anne Vilsbøll (b. 1958 / Copenhagen, Denmark) is a Danish visual artist. She lives and works in Denmark and India.
Anne Vilsbøll's art is the result of intense innovative and inspirational research into the hidden potential of paper as a tool for modern means of expression. She has been acclaimed as one of the pioneers among a number of remarkable artists who during the past sixty years have searched to revive the lost form of the ancient craft of papermaking as a contemporary art form. Handmade paper art remains a beacon of hope for Anne Vilsbøll to sustain our modern generation with the belief that we can remain comforted that art continues to revive ideological mythology in the present modern times we live in. Her art orders and constructs from chaos to provide us with visions of a metaphysical world and which at the same time continues to create a bridge between the past and the present.

All of her works in paper have an experimental quality that is innate to their making for they are created of material that the artist makes herself. This can be understood as a kind of tautological rigor: the material that constitutes the form being itself the product of artistic imagination. Numerous installations and commissions confirm Vilsbøll's ability to handle the challenge of scale. It should come as no surprise, that her most formally innovative and most delicately beautiful intervention in public spaces takes place in the context of a true collaboration with architects and clients, a.o. Rolex (with Zingg + Partner LTD), Skaering Church, north of Aarhus, DK( with architect Johannes Exner) Maerks Delft Ferry (with Steen Friis Design, Cph. DK, Norfolkline).

For all her ability in working in public space, we must not overlook Anne Vilsbøll's more intimate pieces, emerging from the same creative wellsprings as her large-scale productions. Intuition and sensibility, never limited to the superficial, the colours are bright, energetic, built up from the inside in mostly abstract compostions. The painting shows her ability to modulate saturation-transparency, shine-matte, dark-light, contrast, hue without dilution, mixing, spreading and tactility. This is what it means to master a medium.