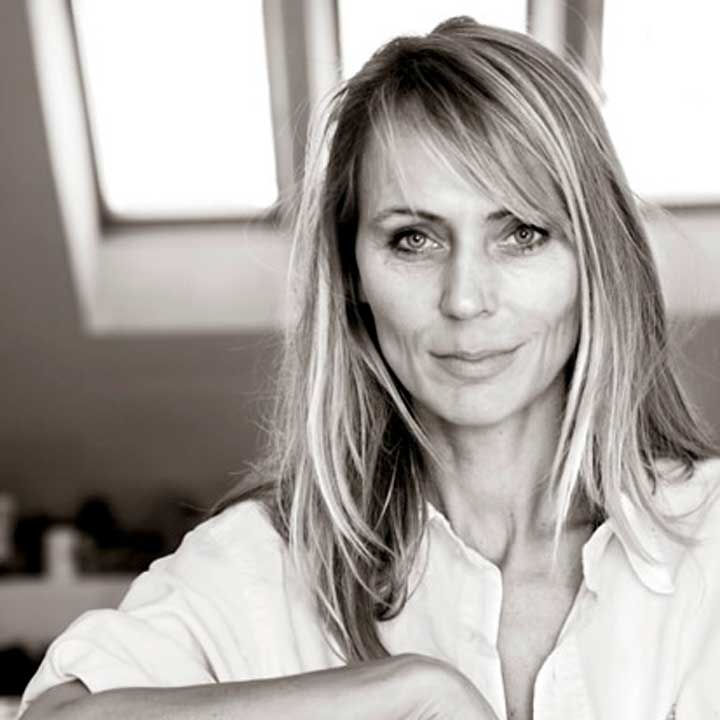 Annette Wier
Annette Wier (b. 1962 / Denmark), is trained as a painter and graphic artist at the School of Applied Arts, Ecole des Beaux Arts in France and the Danish Academy in Italy. She has primarily exhibited in Spain and Denmark and has many exhibitions sig.Annette Wier is not an artist, who do things half. Under the project 'Glimpses' from 2012 she established a partnership with specialists in such diverse industries as astrophysics, philosophy, art history and eastern inner science with the aim to explore the relationship between light, movement and space.

At the exhibition 'variability' from 2014, which was inspired by the process 'Glimpses', she went on in his study of the concept of movement and the necessary change, as a movement requires. Here she exhibited both paintings and sculpture, which focused on the moments of our lives, where we for some reason has changed direction, perspective or where something is transformed in us. The exhibition was interactive, as the audience were invited to contribute their personal stories of, what it was, who did they decided to change their lives. Throughout life they say constant 'yes' and 'no', and these choices entail changes, opportunities, til- and rejection.

Annette is able to communicate his inner world through a transparent look and manages simultaneously to create a rare close contact with his audience.