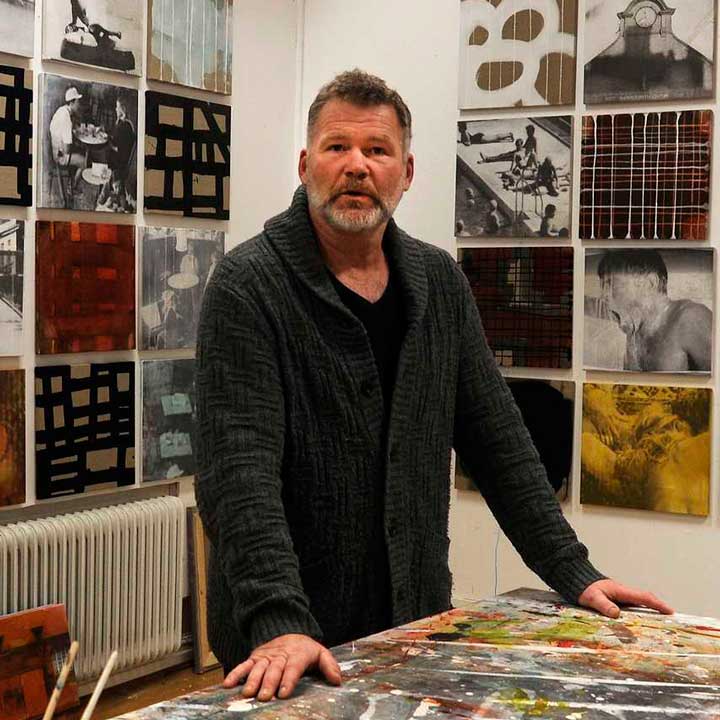 Asle Nyborg
Asle Nyborg (b. 1966 / Levanger, Norway) is one of Norways most renowned artists, and is part of the prestigious Galleri Brandstrup artist gallery. He is a graduate of the State Academy of Arts in Oslo and Trondheim, as well as the Iron Arts School. He has been purchased by, among others, the Northern Norwegian Art Museum, Statoil's collections, Gjensidige Forsikring, Kvaerner and Refsnes Estate.

He has had a number of separate exhibitions, such as Gallery Tapper-Popermajer in Sweden, Gallery Henrik Gerner in Moss, Gallery Brandstrup in Oslo, Namsos Art Association, Gallery Aasen in Ålesund, Gallery Gann in Stavanger, Gallery Bouhlou in Bergen, Gallery Bi-Z in Kristiansand, Nord-Trøndelag County Gallery, Telemark Artist Center and Gallery Christian Dam in Oslo.

He has also participated annually in "Norske Bilder" since 2000, as well as other juried group exhibitions such as the Eastland Exhibition and the Trøndelag Exhibition, and collective exhibitions at the Henie Onstad Art Center, the UKS, the Oslo Art Association, the Astrup Fearnley Museum in Oslo and the Lokstallet Konsthall in Strömstad.