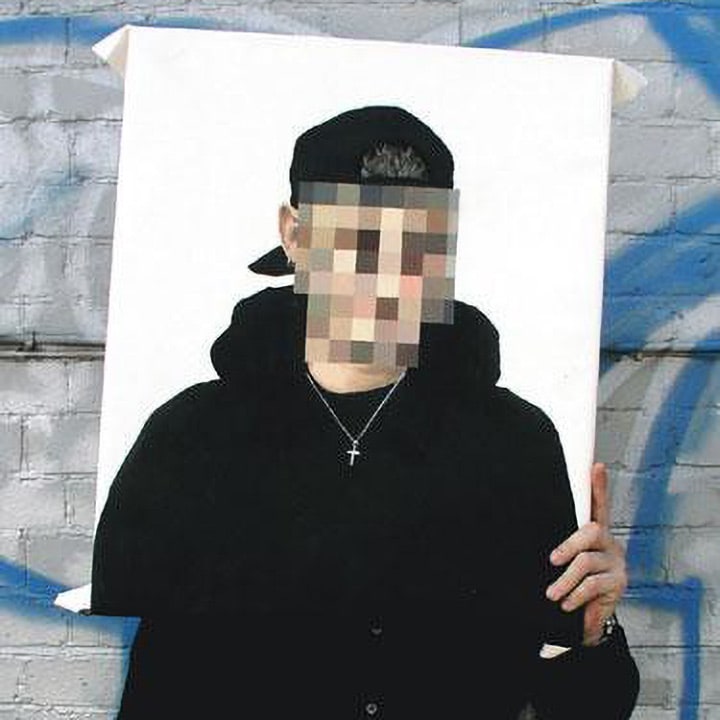 Banksy
Banksy (b. Bristol, UK), is perhaps the most controversial street artist of today. He is famous for his stenciled graffiti works, which appear in public spaces around the world. His use of stenciling developed from a need to complete a work quickly, namely to avoid being caught vandalizing by police. Banksy often uses multi-layered stencils to employ multiple colors, and he frequently incorporates permanent environmental fixtures, such as street signs and architectural elements, into his work. Marked by dark humor, satire, and political commentary, much of his street art has become viral on the Internet. His most notable early work was the result of a trip to Palestine and the West Bank, where he stenciled nine images on the Bethlehem Wall.

Whether plastering cities with his trademark parachuting rat, painting imagined openings in the West Bank barrier in Israel, or stenciling "We're bored of fish" above a penguins' zoo enclosure, Banksy creates street art with an irreverent wit and an international reputation that precedes his anonymous identity. "TV has made going to the theatre seem pointless, photography has pretty much killed painting," he says, "but graffiti has remained gloriously unspoilt by progress." Banksy has gained his notoriety through a range of urban interventions, from modifying street signs and printing his own currency to illegally hanging his own works in institutions such as the Louvre and the Museum of Modern Art. Most often using spray paint and stencils, Banksy has crafted a signature, immediately identifiable graphic style—and a recurring cast of cops, soldiers, children, and celebrities—through which he critically examines contemporary issues of consumerism, political authority, terrorism, and the status of art and its display.

Despite his stealth presence, Banksy has become a mainstream phenomenon. In 2010 Banksy directed Exit Through the Gift Shop, a chronicle of the underground world of street art, which was nominated for Best Documentary at the Oscars. In 2015, he opened Dismaland Bemusement Park, a temporary exhibition of an inverted, dystopian Disneyland. Although Banksy has continuously emphasized an aversion to the art world through his output, he also produces traditional works on canvas and prints as well as branded merchandise such as t-shirts. Banksy´s cultural significance, widespread popularity, and, certainly, the mystery of his identity have all contributed to the desirability of his art.