Artist

Bjørg Thorhallsdottir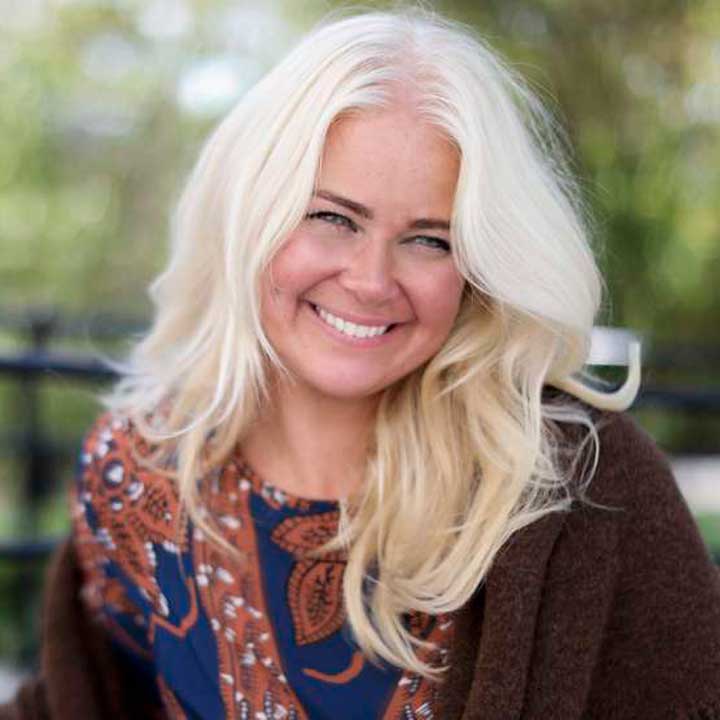 Bjørg Thorhallsdottir
Björg Thorhallsdottir (b. 1974 / Afsafjördur, Iceland), is a Icelandic/Norwegian visual artist. The family moved to Norway early, and she grew up in Lommedalen in Bærum and in Southeast Asia.

Björg has ten years of art education in graphics, painting, installations and drawings from the Barcelona Academy of Arts and Toulouse. She studied with Jean Ducros at the Academy of Fine Arts in Toulouse, France in 1998, and in graphics at Ignacio Aguirre in Barcelona in 2001-2002. Ignacio has previously worked with artists such as Picasso, Miro and Dali, and today Björg has his studio in Barcelona, ​​with him. Björg is a member of Norwegian Graphics, and her art has been exhibited both at home and abroad. She has had a number of separate exhibitions, and the demand for graphics is great. She has decorated several churches and buildings with mosaics, marble carvings and leaded glass windows. She works with both graphic etchings and painting.

When she became a widow of 30 years and a single mother of 2 years old Tolli, she established Heart Peace on All Saints Day in 2006, so that her son (and others who have lost someone) should have a place and remember their loved ones in joy. Hjertefred has grown to become a national association and today Hjertefred is organized all over the country. In 2010 she opened the gallery Lykkehaven in Sandvika. Björg has launched Lucky Bubbles with white and pink Cava, produced at Castillo Perelada outside Barcelona. And red and white Skravlevin from the Monte del Fra vineyard in Verona, Italy.

She has designed cups that are produced at Porsgrund Porcelain, and cavaglass that is blown at Hadeland Glassverk, and a number of other products, including clothing and jewelry. Björg has illustrated many books and magazines, and has published several own books, including Gyldendal, Pitch and Aschehoug Forlag. Several of them have gone straight into the bestseller list.