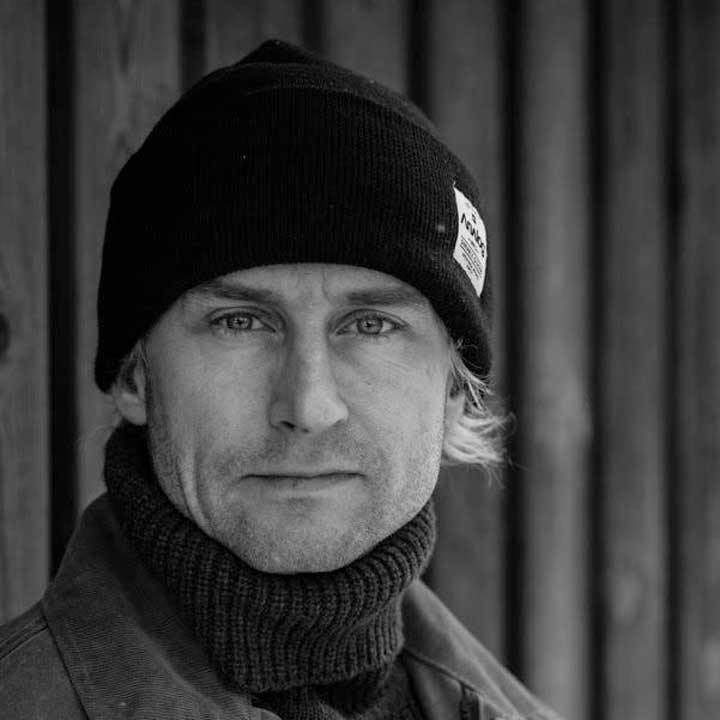 Daniel Franck
Daniel Franck (b. 1974 / Gjerdrum, Norway), is best known as a world-class professional snowboard rider. In his environment he has achieved an international legend status with countless titles and victories. Franck can look back on an exceptional career and can proudly boast of being a World Cup overall winner, winning the World Cup gold, Olympic silver, X-games gold, 16 World Cup victories, 11 championship titles, having received three King's Cups - in addition to being 2 x European champions

His interest in art started in the early 90's. Franck says it was photography that started it all. And from 2004 he began to learn.

Franck draws attention to places and moments that are on the periphery and convey stories that move in the subconscious. He draws inspiration from the work from nature, the complex human mind, music, identity, environment and belonging.

Today Franck works with Mixed Media, photography, imprinting and installation art. He has a strong focus on craftsmanship and often uses photography as raw material in his mixed media technique. Franck shares a studio with artist Björg Thorhallsdottir at Sjøholmen in Sandvika.
New artworks coming soon!