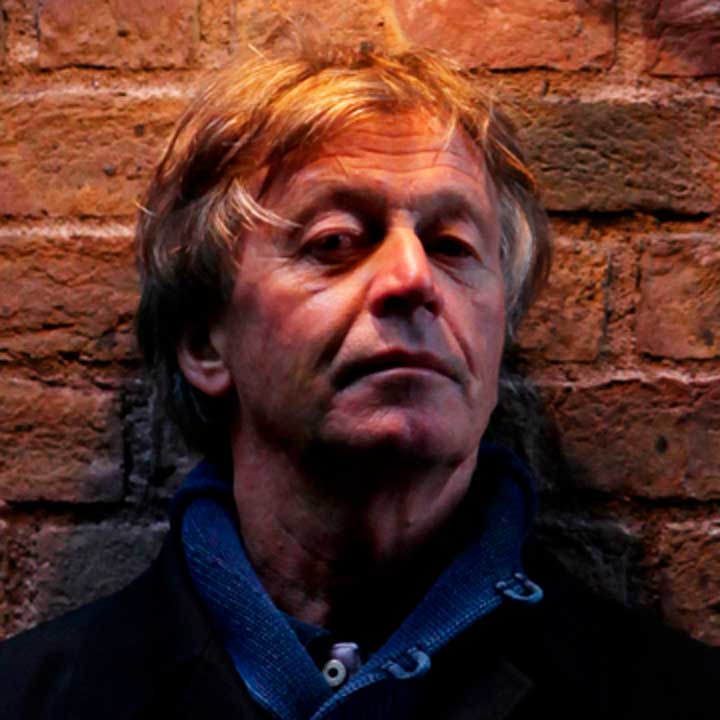 Elling Reitan
Elling Reitan (b. 1949 / Norway) has with his colorful motifs, symbols and fabulous imagery, become one of the country's most sought after artists. Also in the US, China and India, they have opened their eyes to the troner, and he has sold well after exhibitions in both Tokyo, Paris, Vienna and Geneva.

Reitan carried on an artist's dream from childhood. Nevertheless, he pursued an academic education at university and studied literature and philosophy. Midway in English major he got a job as a ski coach in Canada for two years after many years as an active cross country skier with participation in NM and Holmenkollen. Then went the way to associate professor job in high school for 15 years. He constantly painted alongside and also taught drawing and color. In 1982, Reitan hit Odd Nerdum randomly. It was the beginning of a 5-year apprenticeship where Reitan commuted to Nerdrum's studio for a long weekend of the month. Finally, he stood on his own, stepped down his teaching and was finally a full-time artist.

Thematically, Werp's images are about longing, melancholy and abandonment. Among other things, she has worked extensively with lonely rooms, rooms that all guests have left and who are left alone, as well as the contrast between the fragile and the strong. The fragile can also represent the thin distinction between great contrasting couples such as life and death, sorrow and joy, love and powerlessness. They are so different and contradictory, at the same time that they lie and vibrate close to each other all the time, separated only by a thin fragile membrane - there is a short distance between two such contrasting properties. Expressing this experience of duplicity in life through painting is a major and important challenge for Werp.

Since the debut in 1987, Reitan has had a number of separate exhibitions at home and abroad. He has also participated in several international, collective exhibitions. In 2009, an article in The Affluent Page, a famous American art magazine, was dedicated to Elling Reitan. That same year, he also received a review in Art News, the United States' largest art magazine, with publication in more than 120 countries. Previously, only Odd Nerdrum and Bjarne Melgaard achieved this. In 2016, Elling Reitan made a series of four American flags of different colors. All four were sold to David Sackler, the youngest member of the notorious Sackler family who has a long tradition of art and cultural shows. The family has its own wing, The Sackler Wing, at the Metropolitan Museum of Art in New York.