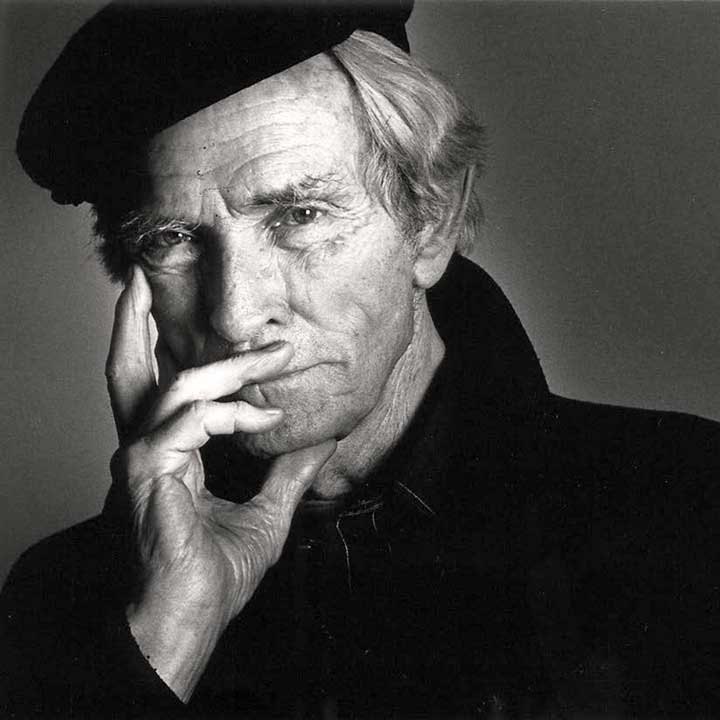 Ferdinand Finne
Ferdinand Finne (b. 1910 / Oslo, Norway), was a painter, graphic artist, sculptor, scenographer, glass artist, author. He is known as one of the last century's most famous and popular Norwegian artist

Finne found an early interest in music, theater and clothing. At age 20, he traveled to Lyon to study the silk industry. Then went to Paris to work in the clothing industry. In 1934 Finne became costume manager at the National Theater after Jacob von der Lippe. It was under his guidance that he had started drawing costumes a few years earlier. After 4 years, Finne quit his position at the theater, and traveled to Paris to write a book. The result was Great Fashion Kings, a book about fashion's connections with art and culture from 1750 to our time.

Finne held his first separate exhibition at Galleri Per in Oslo in 1954. He then had many years of education behind him. Existing language is naturalistic. He draws the motifs from his many journeys abroad and abroad. There are landscapes, interiors, flowers and portraits. Finding not the complicated and exciting, but the harmony and wholeness in their images. Next to his business of painting the character Find costumes and writing articles and books.
New artworks coming soon!