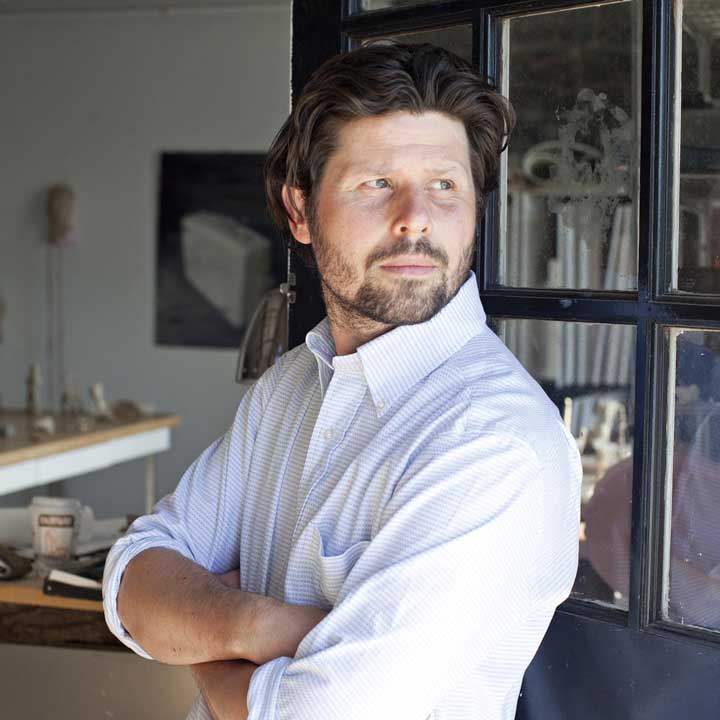 Frank Brunner
Frank Brunner (b. 1971 / Norway), is a well-established artist with education from the State Academy of Fine Arts in Oslo, Ilja Repin State Academy in St. Petersburg and Yale University in New Haven, USA.

During Frank Brunner's big debut exhibition at the Stenersen Museum in 2000, all the paintings in the New Haven series were acquired by Galleri Haaken. Since then he has been permanently affiliated with Galleri Haaken and exhibited in renowned galleries in both the United States and Europe. Brunner's paintings are found in public and private collections both nationally and internationally. In Norway he has exhibited at the Henie Onstad Art Center and the Stenersen Museum, among others, and in 2012 he had a large solo exhibition at the Haugar Vestfold Art Museum.

Graphics is an important part of Brunner's artistry and he works with great craftsmanship. Not infrequently, he mixes different graphical techniques in one print, giving a depth effect and tactility that enhance the visual expression. Wells is forever looking to combine the contradictions between the calculated expression and the impulsive estimate. The motives themselves also often have an ambiguity in them, they balance between the urban and the rural, between culture and nature. In some motifs we see traces of people, but in most we can only imagine that people are not so far away.