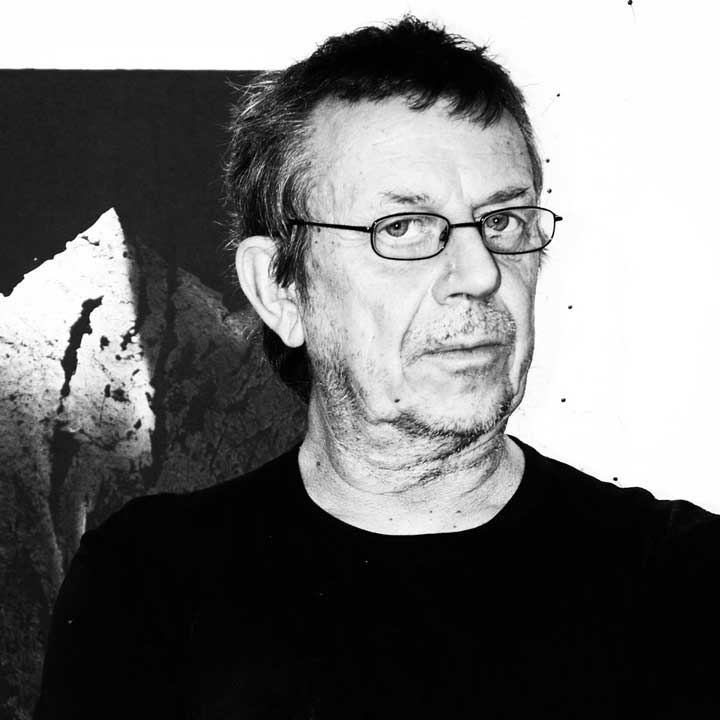 Geir Nymark
Geir Nymark (b. 1956 / Norway), lives and works in Voss, a small town in Norway, and many of his pictures are inspired by the beautiful and dramatic landscape that surrounds him. He has worked as a full-time artist since 1985 and runs his own graphic workshop and gallery.

Nymark works mainly with etching and mastered this technique very well. He handles the medium in such a way that his images have a rather rough character, while giving him exquisite details. The intriguing balance between figurative and abstract creates a unique dynamic in Nymark's images.

More recently, Nymark has begun to work extensively with monotypes. Here he has for several years developed his own technique where he first creates the etching itself. Here he often puts on ten to twelve layers of different colors, he uses up to five plates on each print to achieve the desired result. In addition, he uses most of the etching techniques in each image; stretching with cold needle, aquatint, sugar aquatint and flatbiting. He then uses paper, plastic, cardboard etc. to draw color from the underlying color layers. Sometimes he draws and draws with a cold needle while the colors are still wet. In this way, Nymark can work out a spontaneous and rough expression.
New artworks coming soon!