Artist

Gunilla Holm Platou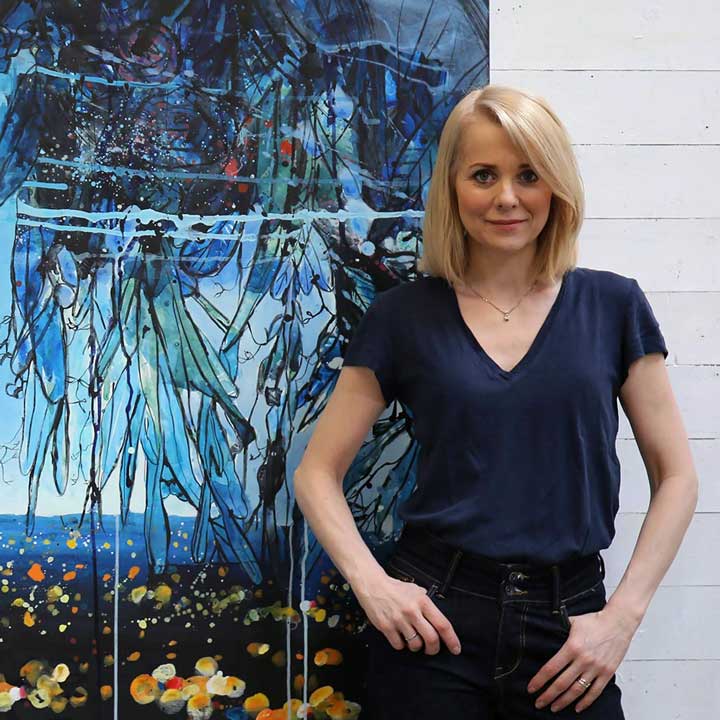 Gunilla Holm Platou
Gunilla Holm Platou (b. 1972 / Norway), works mainly with painting and graphics. She is educated Art Director at Westerdals Advertising School in Oslo, as well as the Arts and Design College in Asker.

She is well known for her humorous and inventive cumotives, which she has worked with for many years. Since 2009 she has worked more and more with birds as a theme, and especially the endangered species. One in three bird species in Norway is threatened. In the Red List project, Holm Platou wanted to focus on birds that are already, or are about to be exterminated. She regularly collaborates with scientists and environmental organizations, and she gives lectures on birds and what we can do to save them. By creating paintings and graphics in which she portrays these endangered bird species, she balances between being able to present great visual art, while at the same time reaching the message that we must do what we can to prevent more species from disappearing.

Gunilla Holm Platou has participated in a large number of collective exhibitions in galleries and art associations across the country, and she has had over 40 separate exhibitions since 2003. Gulden Artwork, Artgate, Gallery Bi-z, Gallery Osebro, Elverum Art Gallery and Aalesund Art Association. She has illustrated and designed books, reflections, cards, gift items and clothing.