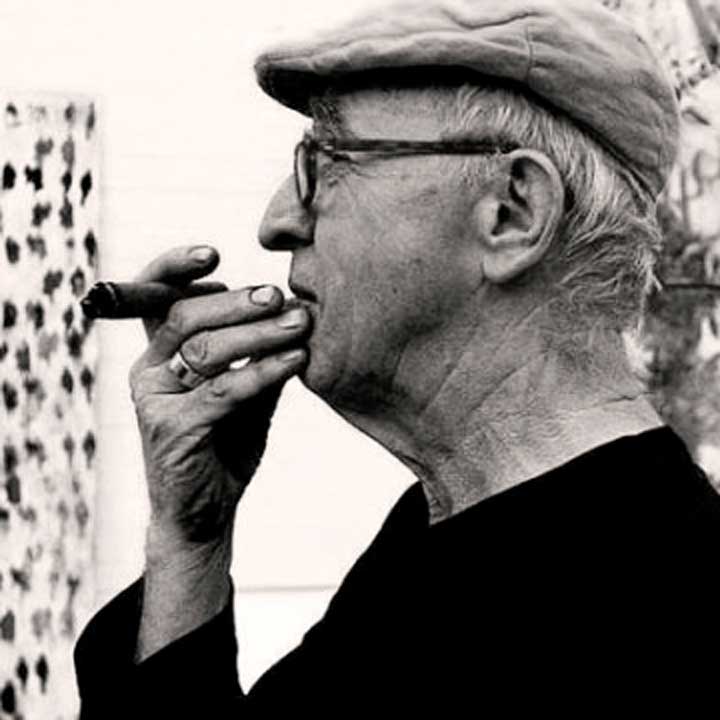 Jens Johannessen
Jens Johannessen (b. 1934 / Orkdal, Norway), grew up in Selbu, and is educated at the Trondheim Art School 1957–58 under Roar Wold and at the State Academy of Fine Arts 1958–61 under Reidar Aulie. He debuted with a separate exhibition in the Artists' Association in 1961. In 1977 Johannessen painted the altarpiece to Rødevet church in Oslo.

Johannessen received the Prince Eugen Medal in 1993, was named Commander of the Order of St. Olav in 1998 and received the Anders Jahre Cultural Prize in 2005.

He has had separate exhibitions including the National Gallery, the Artists 'Union, the Artists' House, the Henie-Onstad Art Center, the Museum of Contemporary Art and the Gallery Haaken. He has illustrated books by Peder Cappelen, Amalie Skram, Paal-Helge Haugen, Anton Tsjekov, Geirr Tveitt and Harald Sverdrup, as well as Victoria by Knut Hamsun, Poems in Selection by Olaf Bull and Brand by Ibsen. The last appeared in Paris in 1986, in Edouard Weiss' series of Ibsen lithographs.
New artworks coming soon!