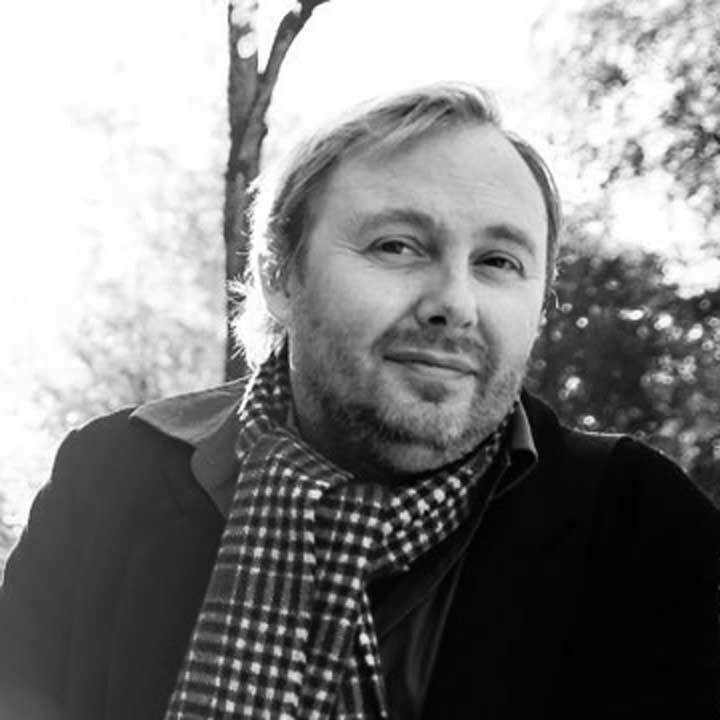 Kristian Finborud
Kristian Finborud (b. 1964 / Porsgrunn, Norway), is one of the Norways most popular and popular graphics. He has a unique ability to highlight big and small moments and with a sneaky look he humorously captures the Norwegian folk soul in words and pictures. The motifs come through a characteristic sketchy line that, together with a clear composition and almost abstract nature depictions, creates the form language he is known for.

The printing process itself is a very important part of Finborud's creative process, and he spends a long time on printing. He cultivates the etching as a form of expression, and he is very keen to explore the possibilities of this technique. The subject is first etched into a metal plate with a strong acid solution to create deep grooves in the plate. In this way, the finished image receives a great deal of materiality, to such an extent that the surfaces often appear as a kind of relief. Then rub the paint into the plate and press on a damp paper under great pressure. For each copy, the color is redone. This way of printing allows for variation in color throughout the print, therefore some prints may be quite unique.

Finborud was born in Porsgrunn and lives on Voss. He is educated at Skien Drawing and Painting School and at the State College of Arts and Crafts in Bergen. Since his debut at the Porsgrunn Kunstforening in 1988, he has held numerous exhibitions across large parts of the country. in Galleri Osebro in Porsgrunn, Aalesund Kunstforening, Galleri Bi-Z in Kristiansand and Galleri Allmenningen in Bergen, as well as collective exhibitions both at home and abroad. Finborud has been purchased by Norwegian Cultural Council, Porsgrunn municipality, Bergens Kunstforening and Telemark County Council.