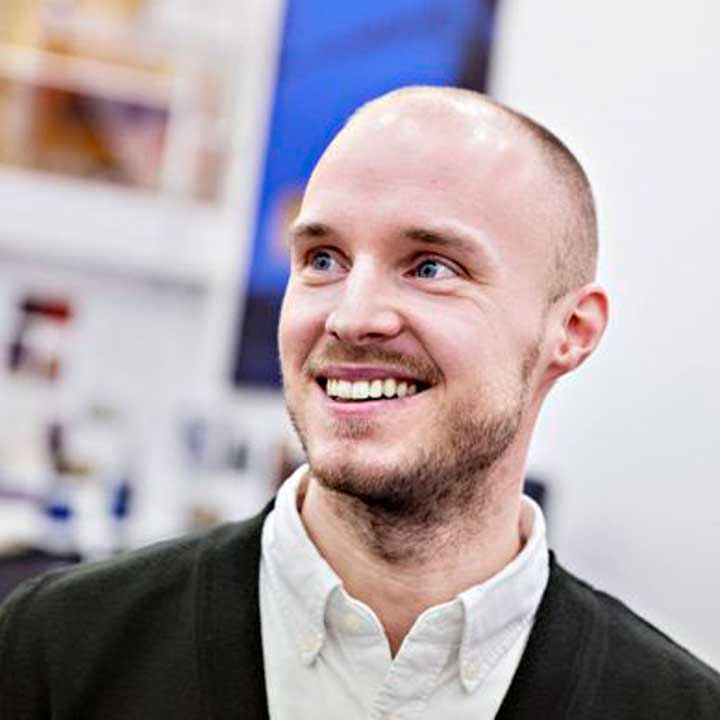 Lars Morell
Lars Morell (b. 1980 / Norway), is educated at Nordland Art and Film School and the Art Academy in Oslo. In recent years, Morell has worked extensively with the work series "Shadow Canvas". Throughout this period, Morell's work has been marked by questions about the hidden and the hidden, what is visible and what is invisible, and not least what appears to be something other than what it really is.

In a number of exhibitions, this iconography has been the subject of extensive research, both on paper, canvas and in the gradually iconic bronze sculptures where carefully crafted "tablecloths" drape and pretend to cover more or less recognizable objects.

Morell has an impressive career both nationally and internationally, selected exhibitions are A Late Night, QB 2019, Oil and Lust, QB and Blomqvist 2019, Fog Reader, QB (2018), Cinnamon, Rotterdam (2018, 2016, 2015), BGE Contemporary, Stavanger (2017), Stephane Simoens, Belgium (2017, 2016), SKILLINGSVISER, QB Gallery (2016), Gallery Brandstrup, Oslo (2016), Project Room Normanns, Stavanger (2016, 2015), Kristiansand Kunsthall (2015), Kant, Copenhagen (2015) , 2014), Museum of Contemporary Art, Design (2014), Gallery Haaken, Oslo (2014), Palais de Tokyo, Paris (2013, 2012), Choi & Lager, Cologne (2013), Artists' Union, Oslo (2010), National Museum , Berlin (2008).

Today Morell is featured in a number of central private and public art collections. Malmö Art Museum, Equinox ( prev.Statoil) and Sørlandet Art Museum.
New artworks coming soon!