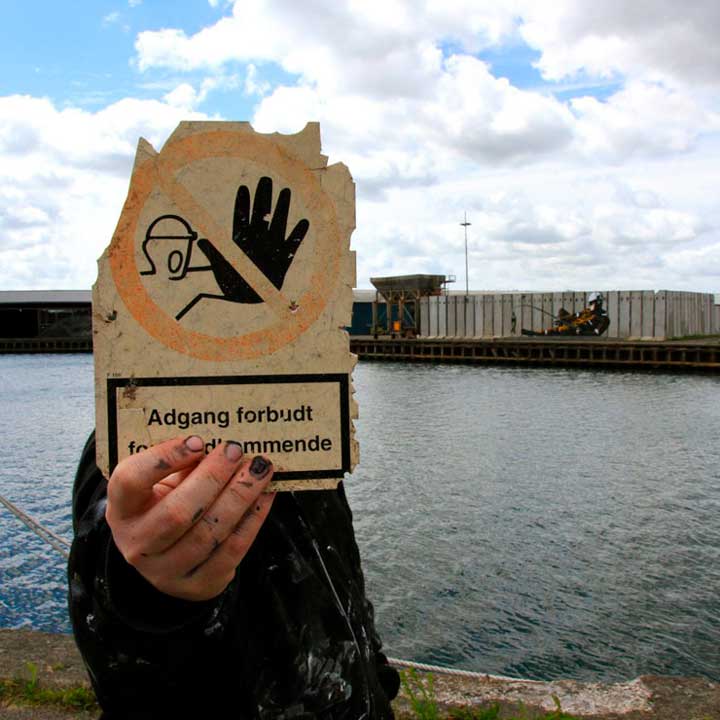 Pøbel
Pøbel (b. unknown / Stavanger, Norway), is a Norwegian street artist based in Stavanger, best known for his large stencil painting on abandoned buildings in Lofoten. He has also exhibited at the central stations in Oslo and Trondheim, together with another Norwegian artist - Dolk. "Pøbel" is a pseudonym, his real name is not publicly known.

In 2008, Dolk and Pøbel completed the Ghetto Spedalsk project in Lofoten. The goal was to move the urban art expression into no-man's land by painting solid stencils on nearly 20 vacated houses. In 2010, Dolk created three works of art for the newly opened Halden prison, the works covering the walls of the air yard. In 2010, Dolk and Pøbel received both the railway stations at Oslo S and Trondheim S. with various works from their careers. Dagger also had an exhibition together with Pøbel at the Caviar factory in Henningsvær in the summer of 2010, the exhibition was well received by international, national and local press. 
New artworks coming soon!