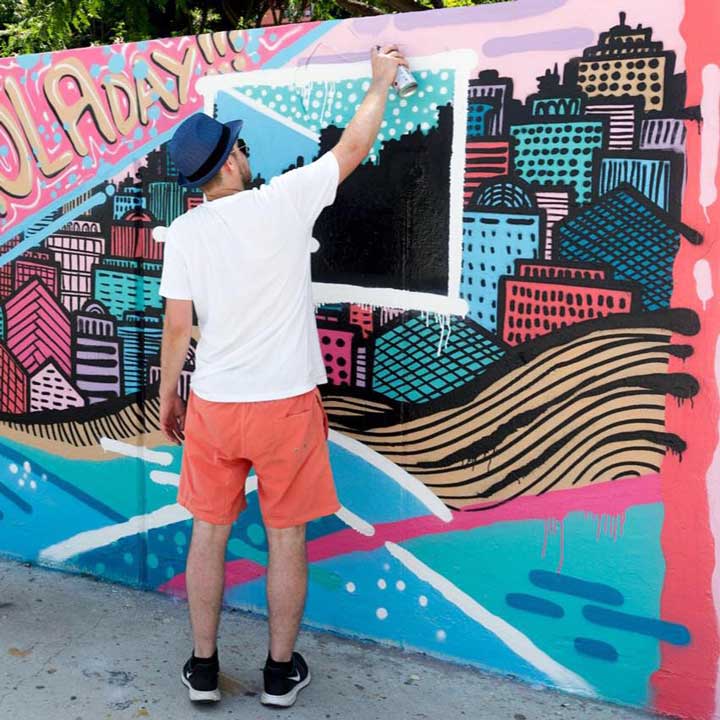 Sinnsykshit
Sinnsykshit (b.Oslo, Norway), is a pseudonym used by  Kim Andre Larsen. He is a Norwegian visual artist operating within many different fields of creative expression. His art has been showcased on exhibitions and festivals both inside and outside of Norway.

Larsen was born in Oslo, Norway at the end of, as he says, funky 80s (he's not revealing anything else about his age). He earned his Bachelor degree in Graphic Design, so naturally, he dedicated himself to mostly design, illustration or painting.
New artworks coming soon!