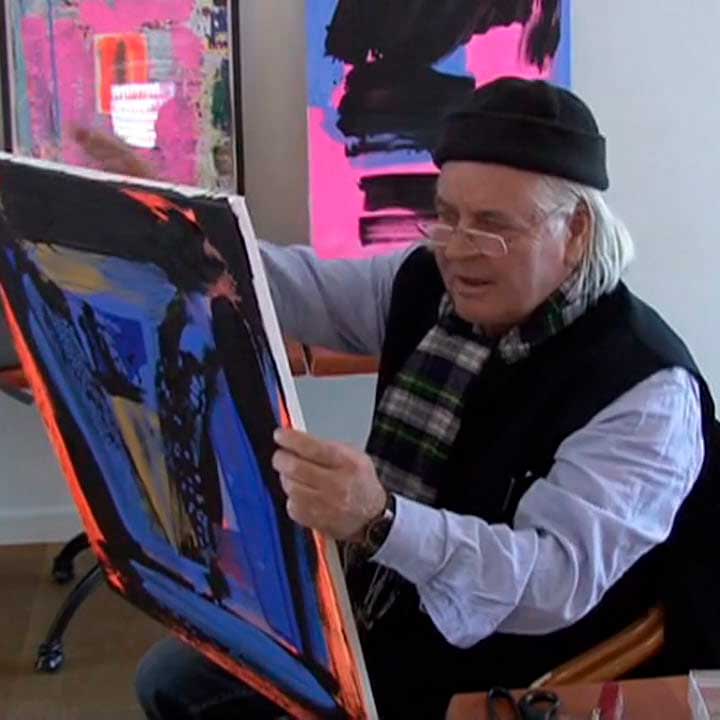 Steen Lundstrøm
Steen Lundstrøm (b. 1945 / Denmark), can look back on a career that spans half a century since he already made his debut at the Autumn Exhibition at the age of 17. 11 years later he graduated from the Academy of Fine Arts in Denmark after studying at Richard Mortensen and Helge Bertram.

The artist is to some extent hereditary, since his grandfather was a cousin of the pioneering cubist painter Vilhelm Lundstrøm, who died in 1950. The painting was also Steen Lundström's preferred form, but over the years he has also worked with graphics, collage, stencils and the latter also with sculpture. Steen Lundstrøm early chose a non-figurative expression - dominated by broad strokes.

Over the years, Steen Lundstrøm has been inspired by the impression of traveling in Central Asia, North Africa and the North Atlantic. He exhibits diligently and is among others represented in the Royal Collection and the National Gallery of Art, Vejle Art Museum and Skovgaard Museum in Viborg.