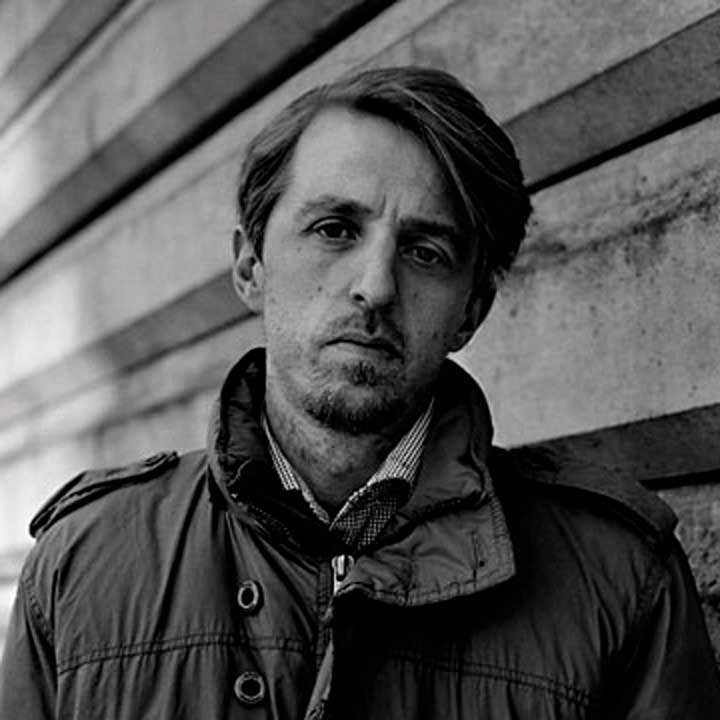 Sverre Bjertnæs
Sverre Koren Bjertnæs (b. 1976 / Trondheim, Norway), is regarded as one of Norway's most important and central contemporary artists. Over the past ten years he has also made his mark on the international art scene with works characterized by a poetic adaptation of existential themes based on autobiographical content.

When Bjertnæs became Odd Nerdrum's pupil when he was sixteen years old. His early works were, of course, typical of the Nerdrum school: portraits, model studies and still life kept in dark tones. During his academic years he worked towards a more photo-realistic way of painting and muted color, with Vilhelm Hammershøi's naked room from the turn of the century as an obvious source of inspiration.

His first solo exhibition was in Bjarne Melgaard's gallery The Norwegian Anarchist Fraction (NAF) in the year 2000. In retrospect, Bjertnæs collaborated closely with Melgaard, they shared studios in New York and held four exhibitions during this period. It was definitely a turning point, from the figurative to the more fluid and spontaneous in several genres and techniques. From working with figurative painting based on photographic submissions, Bjertnæs has since angled more towards complex installations and multimedia expressions. This was made clear in the separate exhibition "If You Really Loved Me, You Could Admit You Are Ashamed of Me" at the New Column Gallery in New York in 2013, and continued the following year in the critically acclaimed "Nervous Fluids" exhibition at the Stenersen Museum.

Bjertnæs is represented by Galleri Brandstrup and has had a number of separate exhibitions at home and abroad. He made his international acclaim at the exhibition After Shelly Duvall `72 (Frogs on the High Line) curated by Bjarne Melgaard at Gallery Maccarone in New York, which in 2011 was voted one of the top ten exhibitions in the New York Times. He was awarded the Blix scholarship in 1999, Anders Jahres Prize for Younger Artists in 2005, and the first scholarship from the newly created Håkon Bleken Foundation in 2008. In 2019 "Not everything that has been, will be included" at Haugar Vestfold Art Museum, Bjertnæs' largest retrospective museum exhibition to date.
New artworks coming soon!