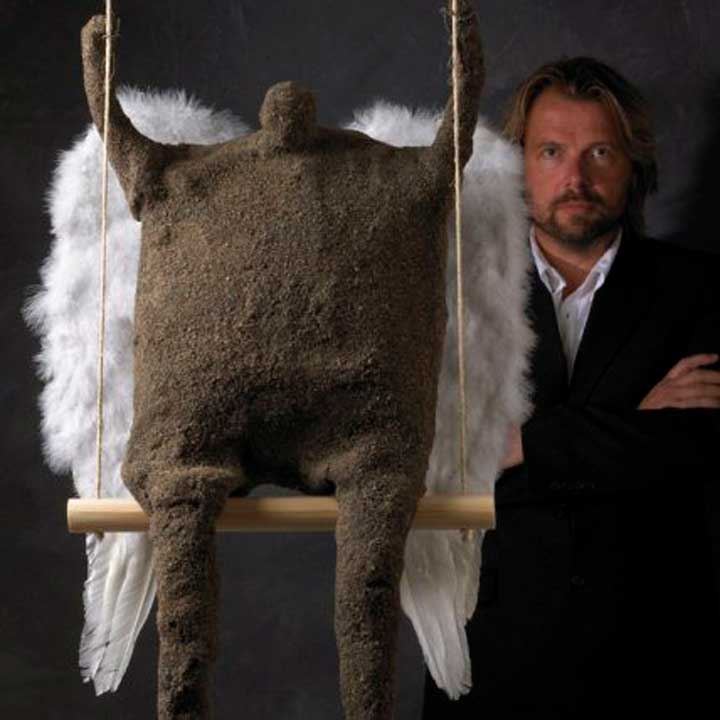 Tom Erik Andersen
Tom Erik Andersen (b. 1964 / Norway), lives and works in Drammen. He has a large number of exhibitions and many decorating assignments behind him. He is bought by private companies and public institutions. His art has been used, among other things, in professional journals and as book covers. Andersen's art is conveyed through a number of galleries in Norway.

Tom Erik Andersen has created a recognizable and distinctive expression and his often slightly surreal motives are conveyed through a pure and direct design language. The titles of his pictures are important and can be seen as part of the artwork.

The pictures have a basic main theme; Us people and the life we ​​live. The situations he creates can be perceived as melancholic or humorous, yet the symbolism is clear. Andersen conveys stories to both heart and brain. His pictures make us curious and we want to know more!