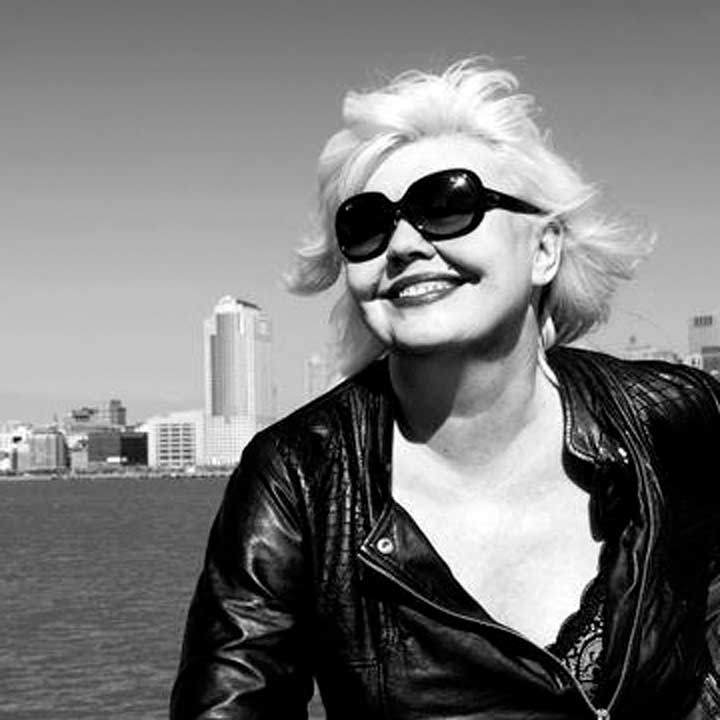 Unni Askeland
Unni Askeland (b. 1962 / Bergen, Norway), can be described as a modern bohemian queen. She has always gone her own way and believes that Norwegian art is boring with too much intellectualization. Her projects move within a pop-art genre, where she often uses well-known icons from popular culture.

Askeland started at folk high school, then moved to Oslo where she drew croquis in the evening and was the au pair for a family in Holmenkollen during the day. Eventually she started at a day school in the Trafo building on Tøyen

The projects have been many. Unni has been an anniversary exhibitor in Kragerø in connection with Munch's 150th anniversary. In Paris in 2008, she participated for four days with well-known Norwegian names such as Frans, Nico and Thomas Widerberg at the exhibition Portes Ouvertes de Belleville. In Belleville, 300 artists were to open their studios. In February 2007, the artist again struggled, this time with pop art images with Casablanca motifs and portraits of Ingrid Bergmann and Humphrey Bogart. But it was not so much the motives themselves that caused the noise this time, as the "dictatorial grip" National Museum director Allis Hellelands did when she bought the pictures for the museum's collection without having the purchasing committee with her. It turned out that there were some who felt that the art was not worthy of a place in the collection of the country's national museum. For a long time Askeland had worked with the Casablanca series, the exhibition A lot of water under the bridge, for gallery Trafo in Asker. She couldn't dream of the media circus to start.

Unni Askeland has gone further than most. Her "Munch Adoptions" are based on some of Munch's most well-known works, albeit not "Scream", which she has then fabricated further on. But "adopting" someone else's pictures and getting independent art out of it is not done overnight. Askeland's project is then neither the result of a sudden whim or an attempt to throw itself at a trend.